WinRAR Quick Guide
The best application for Windows to create and open RAR files is WinRAR. WinRAR was developed by the same developers who invented RAR file format and it has full support of all format features. Below is a quick guide about how to use WinRAR.
WinRAR installation is available from either from Win-RAR.com or from RAR Lab. There you can download latest version of WinRAR for Windows in English or any other 40 supported languages.
After WinRAR is downloaded and installed launch it by typing "winrar" in Windows search bar. You should see "WinRAR" in the list of available applications. Launch WinRAR by clicking on it.
When WinRAR is open it presents interface very similar to the one you see in Windows File Explorer.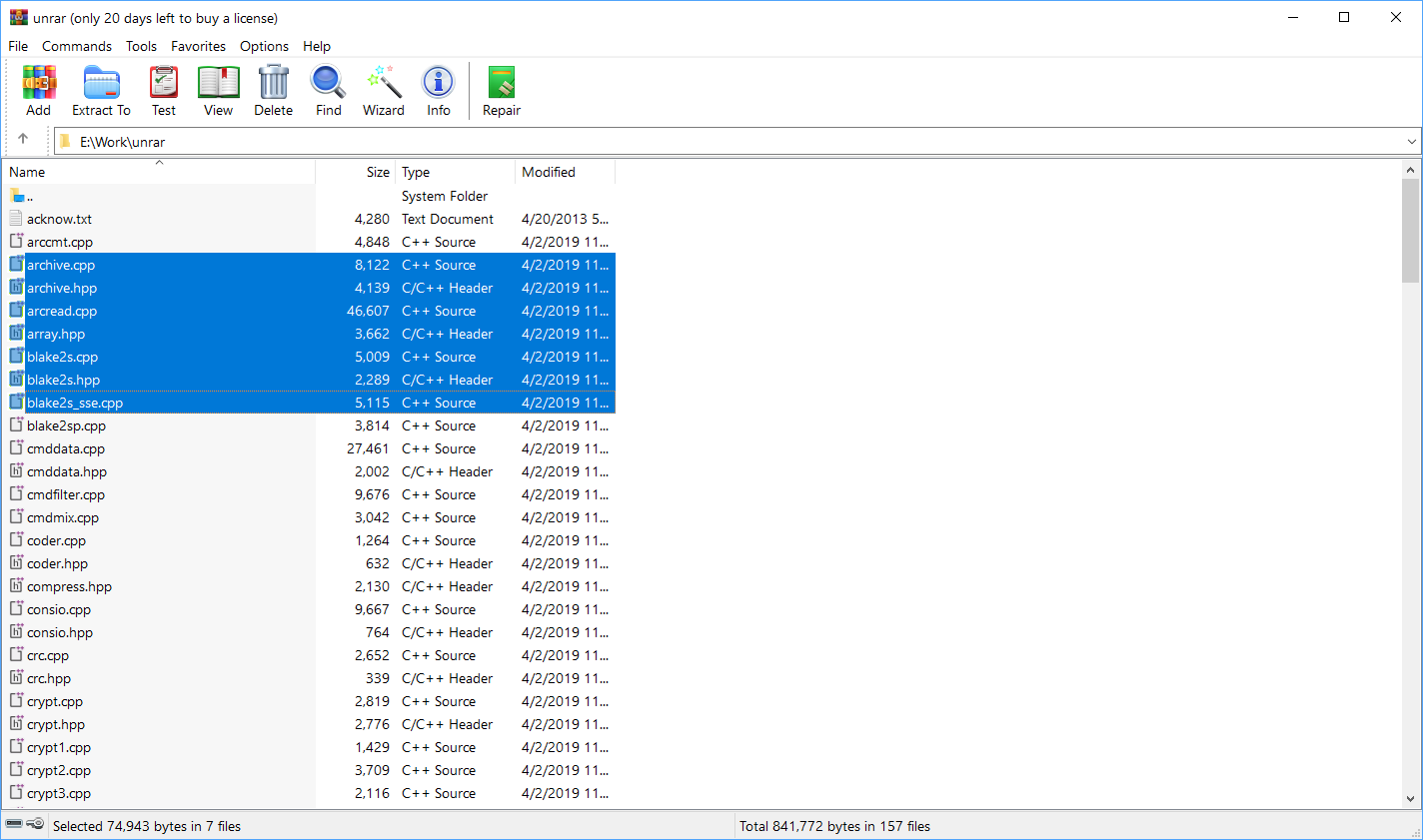 With this UI you can navigate to any folder on your computer. Alternatively, you can just type a path to the required folder in the address bar above.
Once you located the folder with files you want to archive you can select them in the same way you do in Windows File Explorer. After that you can either select "Add" button from the menu bar above or click right mouse button on your selection and choose "Add to archive…" option in the pop-up menu.
After that you will see a dialog where you can specify archive name and compression parameters. You should type in an archive name and select compression method (Store, Fastest, Fast, Normal, Good, Best). Note that Good and Best compression methods are typically slower than Normal.
If you need to split your archive into several volumes you can select volume size from "Split to volumes, size" combo box. You can also make archive secure by clicking on "Set password…" button and entering password for an archive. You should know that if you forget the password there is no chance of recovering the data in the archive.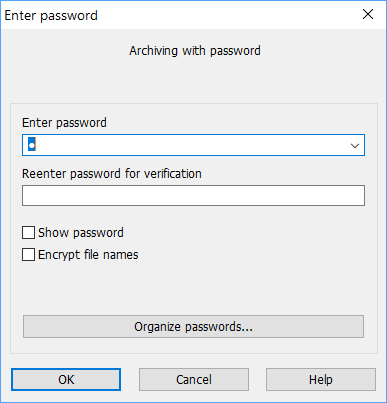 If you need archive to preserve NTFS file options for the files added to the archive you can switch to the Advanced tab and select "Save file security" and "Save file streams".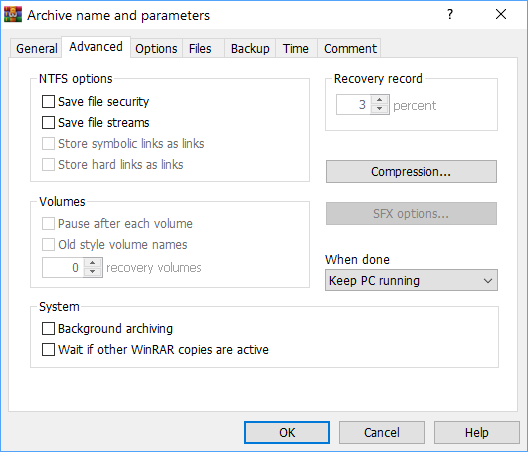 You can also filter which files to process based on their creation time. This is especially useful for incremental backups.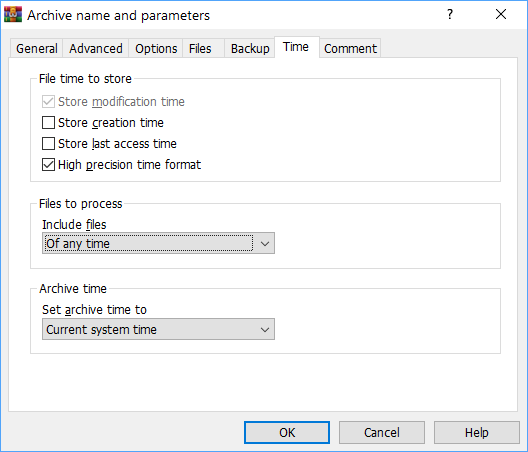 Once you are finalized all parameters you can click OK and RAR will start the compression process.
To extract files from RAR archive you should select it in the main WinRAR window and then click on the "Extract to" icon in the menu bar above. WinRAR will prompt you to select a folder to where the files will be extracted and once you confirm the extraction process will start.
Also, WinRAR provides a "Wizard" option which will guide you through the process of unpacking, creating or adding files to an existing archive.